Hello Book Lovers!
In light of the first week of the #ReadThemAllThon created by Aentee @ Read at Midnight. I decided to get into the Pokémon spirit and do the Pokémon Go Book Tag also created by Aentee. If you are interested in checking out the original tag and Aentee's answers, click the link here!
Quick Disclaimer, the graphics included in this tag are all taken from Read at Midnights original post. I do not own and did not create these graphics. I am useless with that kind of thing!
There are no rules to this book tag! Just to have fun, so without further delay here is the Pokémon Go Book Tag!
My starter Pokémon was always Charmander when I couldn't have Pikachu!
The book that started my love for reading was The Hunger Games trilogy by Suzanne Collins. I obviously read a few series before this one, Harry Potter was of course one of them, but this series just really drew me in. It is still one of my favourite re-reads, I enjoyed everything about this book, except for certain deaths that left me heartbroken.
An iconic classic that I will also love will be the Harry Potter series. I have started re-reading this whole series as I was so young when I first read this series. I have the whole series in hardcover, plus my original paperbacks, and in addition to that I am buying all the illustrated editions because Jim Kay's work is fantastic.
This is a hard one, I haven't really lost interested in any books, I just don't have time to read all of them. One book series that I haven't started reading yet is A Game of Thrones. Not only is this a massive book series, but it is also all over the TV. I love watching the TV show, so I didn't want to start the book series and be disappointed by the HBO show.
Divergent by Veronica Roth reminded me so much of The Hunger Games trilogy when I first read it. The dystopian world, with the strong female protagonist was very similar. Although, I still loved reading Divergent!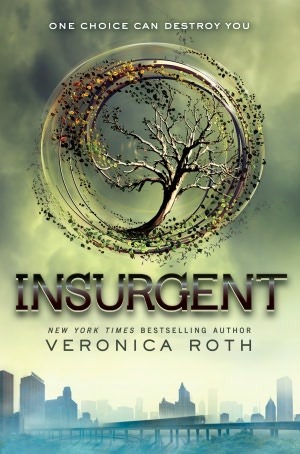 The book series I have not started due to its sheer size is the Throne of Glass series by Sarah J. Maas! I feel like I have come so late to the party, but I purchased the first four books straight out, and now looking at them I am like… They are huge, and getting bigger considering Empire of Storms comes out next month.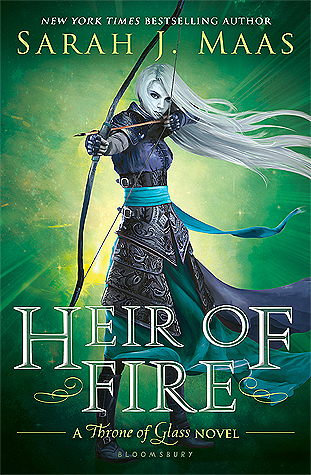 A book that kept me up at night was Half Wild by Sally Green, but not in the way this question intends. This book didn't terrify me or have horror elements, I just couldn't put it down so I spent all night reading this book to finish it off! I have a review for Half Wild, it was one of my favourite reads this year, and kept me up at night reading!
My Bookish OTP's wow the list is endless for these. Let me list a few out for you!
Katniss and Peeta from The Hunger Games Trilogy by Suzanne
Blue and Gansey from The Raven Cycle by Maggie Stiefvater
Nathan and Gabriel from the Half Life Trilogy by Sally Green
Clary and Jace from The Mortal Instruments by Cassandra Clare
Kady and Ezra from The Illuminae Files by Amie Kaufman and Jay Kristoff
A fire-hot, fast-paced read, straight off the top of my head one book comes to mind. Illuminae by Amie Kaufman and Jay Kristoff. I managed to knock this book over in one sitting and about four hours. The writing style definitely helps and the story was full of action and it was just an incredible read! I have a review up for Illuminae, although there probably isn't much content just me shouting at how much I loved the book.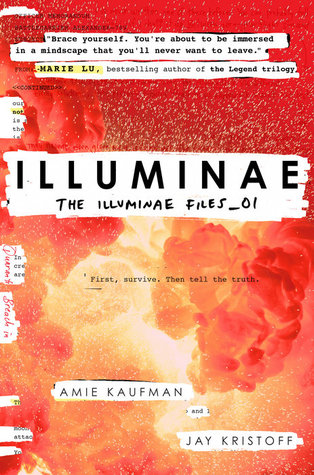 All of my bookstagram followers already know the answer to this. I will never get sick of seeing spin offs of The Mortal Instruments and the Shadowhunter world that Cassandra Clare created. I love The Mortal Instruments, I love The Bane Chronicles, even The Shadowhunter Codex I enjoyed reading. I am sure I will also love The Infernal Devices trilogy, however I haven't had time to pick this one up yet. It will be coming in the next few months though, so get ready for the reviews!
A book for me that was surprisingly awesome was Miss Peregrines Home for Peculiar Children by Ransom Riggs! It was such an unexpected surprise for me, I heard people raving about this book on BookTube, but I was a little bit underwhelmed with the idea of it… Then I started reading it and I was like oh my goodness. It was exactly what Magikarp is, surprisingly awesome!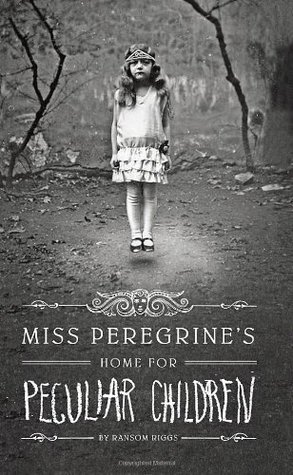 An overhyped series I am still excited to read is the Throne of Glass series by Sarah J. Maas. I like hyped books, it usually means I am going to enjoy the read. Even though the size of these scare me, I am still super excited to dive into this adventure!
I wish I owned The Mortal Instruments by Cassandra Clare in the hardcover set. I have them in the UK paperbacks which is amazing because they are so colourful, but nothing beats a hardcover. Unfortunately, I can't afford them just yet but I will one day!
Caraval by Stephanie Garber, I have seen so many people with the ARC's for this book and every time I am jealous. The premise of this book sounds amazing, and the first line of the synopsis: 'Before you enter the world of Caraval, you must remember that it's all a game . . .' How can anyone not want to read that! I am extremely excited and it is such a long wait for this one to be released.

I have a few auto-buy authors, just like I have a few OTP's! I will list a few of these for you as well!
Cassandra Clare
J.K. Rowling
Maggie Stiefvater
Jay Kristoff
Morgan Matson
Carve the Mark by Veronica Roth, is a book release I am highly anticipating and have been waiting on for a while. However, the wait continues because this book also isn't out until 2017.
Another book that's wait will be forever is Traitor to the Throne which is the second book in the Rebel of the Sands trilogy by Alwyn Hamiton. I just posted a synopsis discussion around this book if you are interested, but this is one book that I will go crazy waiting for.
That is all for the Pokémon Go Book Tag and I loved every second of doing this tag! I am also loving catching Pokémon, the hype definitely hasn't died down in my life! I caught an area specific Pokémon today, Kangaskhan with a CP of 995 appeared in my local shopping centre when I was going for lunch and let's just say I was super excited. This Pokémon is only available in Australia and it's absolutely kick ass!
I will tag a few people if they are interested! If not all good, it is all a bit of fun 🙂
I have tagged some people below, feel free to join in if you wish! Or if you have done this tag already let me know so I can go have a look at your post!
Jill @ Rant and Rave About Books
Stephanie @ Between Folded Pages
Niraja @ Fantastic Books and Where to Find Them
Shanayah @ The Scarlet Bookkeeper
 I hope you enjoyed this tag, if you would like to join in and your not tagged I definitely recommend it!
Bex