Hello Book Lovers!
There have been many books released this year that have gone straight to my favourites pile, but the second half of the year also has some amazing reads being released!
Today, I am bringing to you my top 10 highly anticipated releases for the second half of 2016!
Number 1. Gemina by Amie Kaufman & Jay Kristoff
Release Date: 18th of October 2016
Illuminae was the first installment of The Illuminae Files, and was my favourite read of 2016 so far! It was fast-paced, and the writing style was unlike anything I have ever read before!
Since finishing Illuminae, I have been waiting patiently for Gemina and it is safe to say this was an easy pick for my most highly anticipated read. This book continues from where we left off in Illuminae, following two new characters Hanna and Nik. Can these two strangers take on the next wave of BeiTech assault? Who knows, but I am excited to find out!
In addition to this Jay has released that we will see our favourites from Illuminae in Gemina!
Number 2. Heartless by Marissa Meyer
 Release Date: 8th of November 2016
This is one of the most hyped books of 2016 from the same brilliant author that brought us the The Lunar Chronicles! Marissa Meyer brings to us a story of the Queen of Hearts before she was the evil woman terrorizing Wonderland. When she was a young girl, trying to find love on her own terms, instead of her parents.
I am excited to read this one and have a little insight into Marrisa's version of events that lead Catherine from a girl wanting to find love, to turning into the ruthless Queen of Hearts.
Number 3. The Forgetting by Sharon Cameron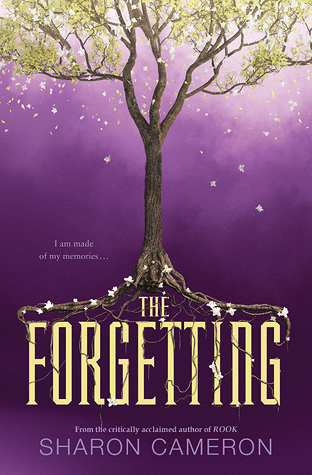 Release Date: 13th of September 2016
The concept of this book sounds amazing, and is why it is so high up on my Highly Anticipated Reads!
This story is set in a world where life is safe inside white stoned walls. However, every 12 years the city of Canaan descends into chaos as all memories are wiped, unless they are written down. Nadia has never forgotten, and she must now use her memories to discover truth about herself, and the world in which she lives before the next forgetting.
Number 4. The Thousandth Floor by Katherine McGee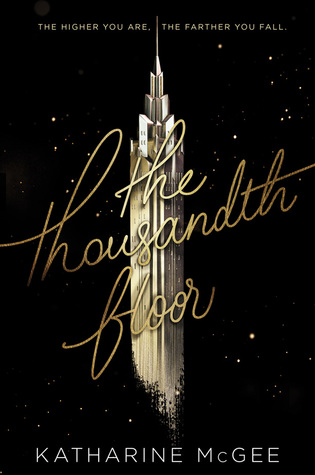 Release Date: 30th of August 2016
This one first sparked my interest by the cover… Then I read the synopsis and this book sounds intriguing, futuristic, and mysterious!
In the year 2118, we embark on a journey with a group of teenagers that live within the thousand floor building in New York City. Status declare where you live in the tower, and Avery lives on the thousandth floor. 25 years the building has been standing, and nobody has ever fell, this story unfolds after for the first time, someone falls… or was she pushed?
Number 5. Tales from the Shadowhunter Academy by Casssandra Clare, Sarah Rees Brennan, Maureen Johnson & Robin Wasserman
 Release Date: 15th of November 2016
If you are new to my blog, you won't know what everyone else does… I love Cassandra Clare's writing, and the shadowhunter world she created. So obvious that this one was going to be on my highly anticipated reads. From The Bane Chronicle's, I know this is going to be full of humor and I am sure it is going to be a wonderful read!
This book is a collection of ten short stories following Simon Lewis as he begins his journey and training to become a Shadowhunter. City of Heavenly Fire left Simon stripped of his memories and confused. When the Shadowhunter Academy re-opens he thrusts himself into a world he has forgotten.
Number 6. Stealing Snow by Danielle Paige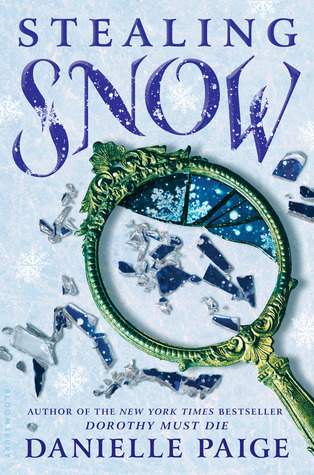 Release Date: 20th of September 2016
This is a fairy tale retelling of the Snow Queen told by the same author that brought us Dorothy Must Die. I am expecting great things from this book, because let's be honest, fairy tale retelling's are Danielle's expertise!
Snow is a young girl locked up in a high security mental institute in New York. She doesn't believe she is crazy, and with her escape into the woods, she finds herself back in her icy home of Algid. Snow finds that the world she belongs to is full of witches, thieves and a royal linage that names her the next Queen.
Number 7. Fantastic Beasts and Where to Find Them: The Original Screenplay by J. K. Rowling
Release Date: 19th of November 2016
J. K. Rowling's debut as a screenwriter is revealed later this year, so of course I have to buy this one! I would love to read Fantastic Beasts and Where to Find Them before I see the movie, and just delve into this new journey in the wizarding world!
This story follows Magizoologist Newt Scamander as he arrives in New York with his magical case full of fantastic beasts. When Newt misplaces his case, some of the beasts are released into New York and he has to scrambles to fix the chaos he has caused.
Number 8. A Shadow Bright and Burning by Jessica Cluess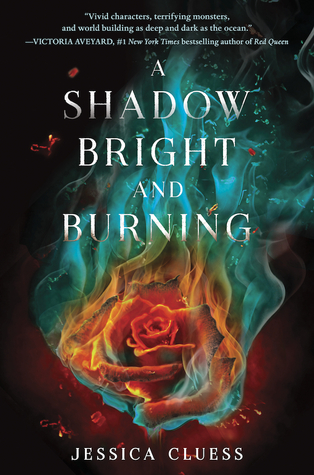 Release Date: 20th of September 2016
This book received my attention for the same reason as The Thousandth Floor, the cover and then an intriguing synopsis!
Henrietta Howel is the first female sorcerer, the prophesied one, and a girl who can burst into flames. She travels on a journey to train with Her Majesty's sorcerers in London with other sorcerer trainee's. The young men are either to test her powers, she must continue on her journey with a battle on the horizon to save her love, her city and even herself.
Number 9. Tales of the Peculiar by Ransom Riggs
Release Date: 3rd of September 2016
I absolutely love Miss Peregrine's Home for Peculiar Children and the amazing story that Ransom Rigg's has created. So when it was released that he would be writing a collection of stories I knew I just had to have it!
'Before Miss Peregrine gave them a home, the story of peculiars was written in the Tales.' These tales follow the secrets of the peculiars history, with clues to time loops and many more peculiar people this is a must read for me!
Number 10. Ever the Hunted by Erin Summerill
Release Date: 27th of December 2016
This is a book I found out about on goodreads, and the reviews sent it straight to my highly anticipated list.
The story follows Britta Flannery, a seventeen year-old that feels safe in the Ever Wood with her dagger and bow. Along with her Father she spends her days bounty hunting with her father – until he is murdered. With no rights to any inheritance, she returns to the Ever Wood and her story progresses from there, where she had to find her Fathers killer, clear her friends name, and survive.
There it is, my top 10 highly anticipated releases for the end half of 2016! There are heaps of other books I am highly anticipating but if I am not up to date with my reading of the series I didn't want to place it on my list!
Let me know in the comments if any of these are on your highly anticipated releases, or if you have a release that hasn't made it to my top 10! I would love to hear your thoughts!
HAPPY READING!
Bex