Hi Everyone,
I was tagged to do the Bookish Book Lover Tag by Alex at 
Whimsy Pages
, so a massive shout out and thank you to her for tagging me in this one!!! If you would like to check her post doing the tag, I will
link
it here for you!
This tag was also originally created by Shantelle @ 
Shantellemaryh
, if you would like to check her page out the link is above!
Rules:
Use the original banner
Answer the questions!
Use lots of book covers
Tag your friends
Questions & Answers:
What books are you currently reading?
Well I am currently in the middle of the Pokemon Indigo League #ReadThemAllThon hosted by Aentee @ Read at Midnight. I am focusing on my Cerulean City: Cascade Badge which is a book that might make you cry… That being said, I am currently reading All The Bright Places by Jennifer Niven! I am 266 pages in, and I haven't cried yet… but we will see.

What's the last book you finished?
The last book I finished was Red Queen by Victoria Aveyard, which I have reviewed already if you have read it and would like to know my thoughts! Non-Spoiler though, I really enjoyed this book, it was an entertaining read. I definitely recommend this book to people who loved The Hunger Games!
Favourite book you have read this year?
Easy… Illuminae by Amie Kaufman and Jay Kristoff! I have also reviewed this one, if you have read it and would like to know my thoughts, feel free to click on the link! This book was just ahead of The Raven Boys by Maggie Stiefvater which I also loved. The thing that pushed Illuminae over the edge was the amazing writing style through memo's and IM's and surveillance footage. I have never read a book like Illuminae, and Gemina is on the top of my highly anticipated reads for the second half of the year.
What genre have you read most this year?
The genre I have most reached for this year would be Young Adult! I have been reading some amazing young adult books and I have heaps more to keep me going through the rest of the year!
What genre have you read least this year?
Contemporary… I don't read a lot of contemporary because they break my heart too much. I will be attempting to pick up more contemporary books at some stage… maybe next year!
What genre do you want to read more of?
Fantasy, I definitely want to get on the fantasy band wagon! I have been reading some fantasy, but not as much as I would like to!
What's the last book you bought?
My last book purchase was My Sister Rosa by Justine Larbalestier. This book follows Che and his 10 year old sister Rosa who just happens to be a psychopath…. This book is a physiological thriller, written by one an Australian author, so of course I had to purchase it immediately!
What book are you saving up to buy next?
There are so many books I want, so it is very hard to pick just one… Alight… I would like to purchase The Lunar Chronicles Box Set by Marissa Meyer that comes out in October this year I believe. Please see below the beauty that is the box set!
How many books did you check out last library visit?
I haven't checked out any books from the library… My last purchase from Booktopia was 24 items though… Does that count.
What's a book you can't wait to read?
Gemina by Amie Kaufman and Jay Kristoff! My excitement for this book release is incredible. Illuminae had be hooked, I feel like Gemina will do the same! Two more months wait!
What's a series you'd recommend to everyone?
A series I would recommend to everyone is The Mortal Instruments by Cassandra Clare!
This is by far one of my favourite series, the shadowhunter world Cassandra Clare built is absolutely amazing and I love all the characters and their relationships. I started reading City of Bones three years ago, and then I flew through the rest of the series straight away.
Who's an author you're hoping writes more?
Suzanne Collins! Because The Hunger Games Trilogy just wasn't enough from her!
A few books your heart adores?
A few books my heart adores are The Hunger Games Trilogy by Suzanne Collins, The Raven Cycle by Maggie Stiefvater and of course the Harry Potter series by J.K. Rowling, especially the Illustrated Edition by Jim Kay, it is absolutely beautiful.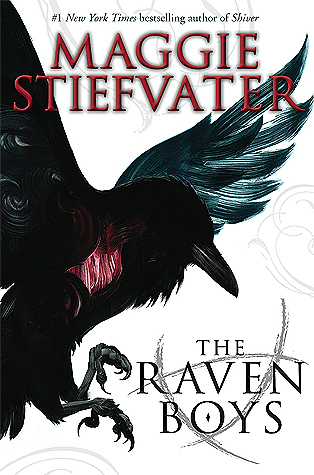 What series' coming conclusion makes you sad?
The conclusion of The Half Bad trilogy makes me sad… Every book is getting better and better! I am so excited and nervous for the last book of this series!
What books are on your wish-list?
There are so many books on my wishlist, I couldn't possible name them all!
Tags:
I have tagged some people below, feel free to join in if you wish! 
Jill @ Rant and Rave About Books
Stephanie @ Between Folded Pages
Niraja @ Fantastic Books and Where to Find Them
Shanayah @ The Scarlet Bookkeeper
AND
 I hope you enjoyed this tag, if you would like to join in and your not tagged I definitely recommend it!
Bex.