Hi Book Lovers!
I was tagged to do the Olympic Book Tag by Amanda @ 
My Opinion Site
, so a massive shout out and thank you to her for tagging me in this one!!! If you would like to check her post doing the tag, I will
link
it here for you!
The original tag was created by
The Secret Stacks
on YouTube and so if you would like to view this one it is linked above!
Without further delay, let's jump right into it!
THE OLYMPIC BOOK TAG!
1 – The Opening Ceremony: What book did you think had an incredible opening?
Let me just set the scene for you… The Raven Boys by Maggie Stiefvater – prologues first sentence: "Blue Sargent had forgotten how many times she'd been told that she would kill her true love" if that doesn't scream 'read me I am amazing' I don't know what would!
2 –  The Games: What is your favorite fictional competition?
My favourite fictional competition is the Quidditch World Cup from the wonderful Harry Potter series by J. K. Rowling! I loved reading about the Quidditch games within these books, so of course the Quidditch world cup had to win my vote for this one!
3 –  The Original: The modern games are based on the original Greek competition. What is your favorite book based on a classic?
Oh my goodness… honestly I don't read a lot of classics or a lot of books that are based on classics… I know, I am ashamed. I do read books based off Greek Mythology though, so I am going to adapt this question slightly! My favourite book based on Greek mythology is The Percy Jackson series by Rick Riordan!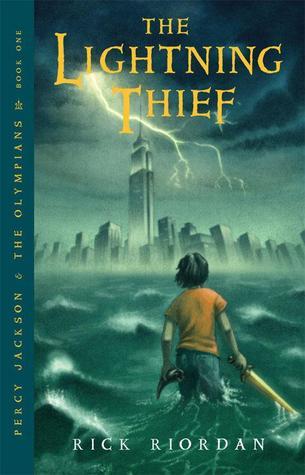 4 – The Eternal Flame: What is one 'ship that you won't let die, even after the books made it clear it was never going to happen?
UNPOPULAR OPINION ALERT! Bella & Jacob! Always have shipped this pair, because I didn't like Edward as a character. Also, I seem to always go for the underdog… Pun intended!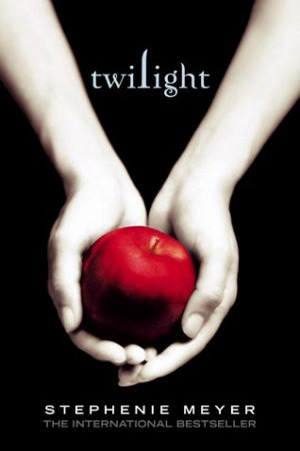 5 -Gymnastics: What's a book that had so many twists and turns it left your head spinning? (in a good way)
Some people found Red Queen predictable, I definitely didn't feel this way! Red Queen, kept me entertained and intrigued for the whole book! And the last 80 pages just blew my mind! I don't want to go into any spoilers, but the twists and turns just killed me! Mind was blown, heart was broken, and I just couldn't deal with this book!
6 – The Controversial Judge: What's a book that you have a totally different opinion about than most other people?
UNPOPULAR OPINION ALERT! I actually liked the Fifty Shades of Grey trilogy, and the spin off Grey, which is the first book in Christians perspective. Honestly, I didn't enjoy Fifty Shades of Grey, and I was a bit conflicted still in Fifty Shades Darker, but I liked the character development we saw of Christian Fifty Shades Freed. I don't condone any of the behaviour in the book, I just thought it was an entertain read. Super controversial!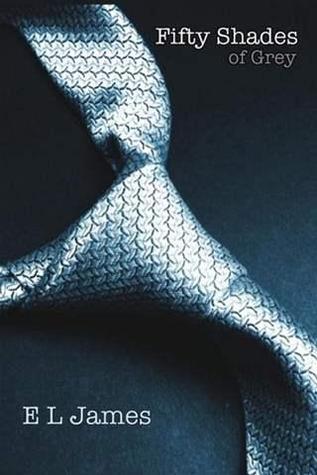 7 – Beach Volleyball: What is your favorite fictional duo?
My favourite fictional duo is Jace and Alec from The Mortal Instruments Series by Cassandra Clare! I love both this characters individually, but I love their parabatai bond and how they protect each other throughout the series! Love them!
8 – Weightlifting: What is the most massive book on your shelf?
 I have a few massive books… The biggest… Game of Thrones, please see below for further clarification! I have not started these yet, because look at the size of them!
9 – 100m Freestyle: What is a book that you just tore through with world record speed?
Illuminae by Amie Kaufman & Jay Kristoff. Four hours it took to read this book… The writing style made it so easy to read and once I picked it up it was impossible to stop. If you haven't read this book yet… you should!
10 – Synchronized Swimming: What is a book series that you kept reading, even though you didn't have any idea why?
 I haven't kept reading a series I didn't like…
11 – The Tortured Fan: What fictional family, group, nation, organization do you irrationally rout for no matter how many times they break your heart?
 Oh my goodness, these questions are hard! I secretly like Snape from Harry Potter… does that count?
12 – Closing Ceremony: What book had an ending that just blew your mind?
Half Wild is a book ending that blew my mind, but of course spoilers are so I can't say any much. It was honestly unpredictable, and I am stunned at how much this ending actually threw me!
13 – Relay Race: Who do you tag?
I tag the below people! I know this tag came out a while ago, so you may not want to do it, or may have already completed it, but I thought I would include you!
That is it for Tag Tuesday… I hope you enjoyed and feel free to join in if you aren't tagged but want to do this one!
HAPPY READING
Bex