Hi Book Lovers!
Today I am just making a quick little post to inform you that I will be joining the #DiversAThon hosted by some amazing BookTubers. The hosts for this Read-A-Thon are Christina Marie, Joce, Monica, and Whitney, and I would definitely recommend going check out their original posts to learn more about this Read-A-Thon if you are interested in joining.
As you may be aware, there was some tension on twitter regarding diversity, and I am not going to go into detail about this but ultimately diversity is wonderful and needs to be celebrated more! This Read-A-Thon is aimed at doing just that and celebrating diversity in literature. With that I will be reading as many diverse reads as possible during the week period starting the 12th of September 2016 and ending on the 19th of September 2016.
The wonderful hosts have set up a Google Document of Diverse Book Recommendations, so if you are struggling to find new diverse books to read, feel free to jump on and have a look!
With all that being said, below is my TBR for the #DiverseAThon!
Blue Lily, Lily Blue by Maggie Stiefvater
This book is the third book in The Raven Cycle, and without spoiling the whole series, basically the story follows Blue and the Raven boys as they search for a deceased King…
Diverse Elements: Gay characters, diverse characters with various backgrounds.
Everything, Everything by Nicola Yoon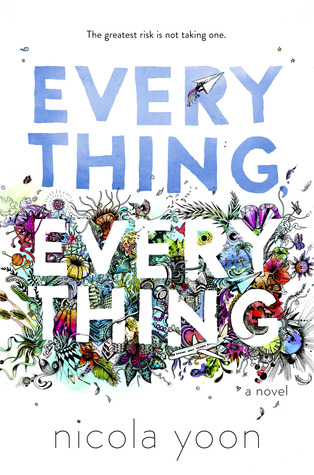 Everything, Everything is a story of a girl who is allergic to the world. She hasn't stepped out of the safety of her home in 17 years, until that is a boy moves next door.Then her adventure begins.
Diverse Elements: Main Protagonist is a girl of colour.
Half Lost by Sally Green
Half Lost is the final book in the Half Bad series, and follows Nathan as he discovers who he is in a world full of white witches and black witches. He is a half witch, so has acquired powers that can bring down the white regime.
Diverse Elements: Gay/Bi main protagonist.
Ms. Marvel, Vol. 1 – No Normal by Sally Green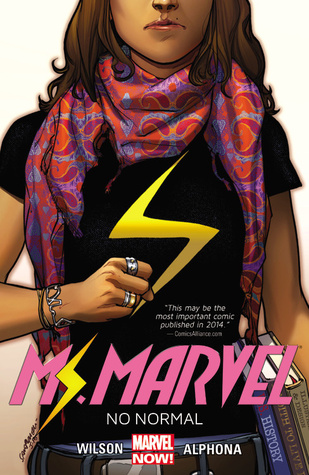 Ms. Marvel follows Kamala Khan, who is a normal girl from Jersey. Well she was a normal girl from Jersey, until she acquires extraordinary gifts. This is her story as she works out who she is with her profound powers, and joins the Marvel universe in a wonderful new comic.
Diverse Elements:  Main Protagonist is a woman of colour.
Those are the wonderful diverse books I will be reading for the #DiverseAThon if you have any diverse book recommendations please leave them below for me as I would love everyone's thoughts. Also if you have read any of these books/comic definitely let me know if you liked it.
That is all from me today, I hope you join me and the wonderful ladies that created this Read-A-Thon!
Happy Reading
Bex