Hi Book Lovers!
I was tagged to do the How To Train Your Dragon Book Tag by the creator of this tag! 
Jessica @ Pore Over the Pages
 so I wanted to start by saying thank you so much for creating this amazing tag, and of course for tagging me to do it!
Click here to see
Jessica's original post
and her amazing answers to the questions! Please note all graphics are taken from the creator's original tag, I did not create these because I am not good at that kind of stuff!
Rules
– You may use the creators graphics
– Include the credits section at the bottom of this post.
– Thank the blogger who tagged you.
– Tag everybody, Tag nobody, Tag somebody.
– Have Fun!
This one is a long one, but I had a great time finding books to go with the questions! Without further delay here is the How To Train Your Dragon Book Tag!
Half Lost by Sally Green
I am interpreting this question slightly different than it is asked, because I do a lot of research into the books I read before I start them, so I don't lose interest in books very often. However I love the Half Bad trilogy by Sally Green, so it would surprise you to know that I still haven't finished Half Lost. I am currently on page 149 but still haven't had the motivation or desire to pick this one up and finish it off, even though I am 100% sure I will love the final book.
I haven't read any more from this book since the 10th of August, and I keep putting it on TBR's because I need to finish it. I don't think I am ready for this trilogy to end… So for this one, I guess I have lost interest in finishing this trilogy that I love.
The 5th Wave by Rick Yancey
The 5th Wave was a book with an amazing, strong female character that you just had to love! Cassie honestly kicked-butt, and nothing held her back from her search for finding her little brother. I loved her strength and her determination, and she was so entertaining to read in the first book of this trilogy.
The Harry Potter Series by J. K Rowling
When I think of a author or book that is a leader my first instincts go to The Harry Potter series and J. K. Rowling! This book series drew in so many readers, and even today 9 years later from the release of Harry Potter and the Philosopher's Stone, it is still a leader in the literary world!
J. K Rowling continues to bring out books that surround the wizarding world, and we go running to snatch these up and see what else she has in store for us. Not only that but there are now theme parks based around this series, and it is honestly a phenomenon.
Everything, Everything by Nicola Yoon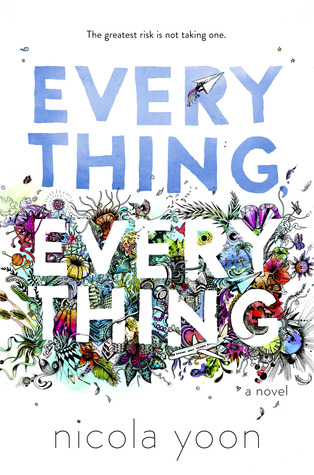 This stand alone book definitely surprised me! I am not a huge contemporary fan, so when I picked up Nicola Yoon's debut novel I was pleasantly surprised. This book was a beautiful easy read, with love, laughter and unexpected twists that kept me guessing!
This story follows Maddy, who has a rare disease which basically means she is allergic to the world. She has not left her house in 17 years or it may kill her, and she hasn't experienced life, or love. That is until a family move in next door and then enter stage right teenage heartthrob Olly! It is then we follow the connection between the pair, and the risks she is willing to take for a guy she loves.
Jace Wayland & Clary Fray from The Mortal Instruments by Cassandra Clare
Jace & Clary from is one of my favourite OTPs, it was an OTP that kept me interested from the first moments in the City of Bones until the last moments in City of Heavenly Fire. No matter what transpired within this series, I wasn't going to ship this pair with anyone else. Clace is a ship that will always have my heart!
Rebel of the Sands by Alwyn Hamilton 
My first impulse cover buy for this year was Rebel of the Sands, and I know you can't blame me because look at that cover! It's so beautiful that I have actually just purchased the hardcover as well! I was pleasantly surprised at this impulse buy because I ended up absolutely loving this story, and have the second book Traitor to the Throne as one of my highly anticipated reads for 2017.
This story follows Amani, a young girl from the town of Dustwalk, where she is destined to end up Wed or Dead. With the help of a mysterious foreigner Jin, she ends up fleeing the town on a mythical horse for a desert adventure but is quickly followed by the Sultans army.
 Blue & The Raven Boys from The Raven Boys by Maggie Stiefvater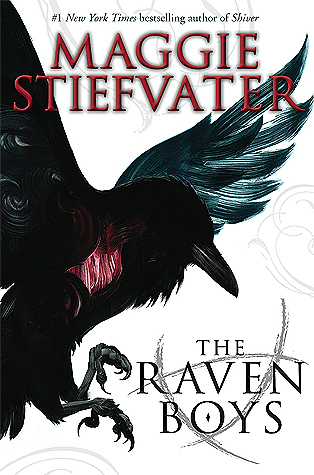 I wish I was part of the friendship within The Raven Boys! Blue and The Raven Boys have a relationship like no other and you can't help but want to be a part of this little fictional family. They all have their differences, but ultimately they come together on their adventure and I think a quote from Blue Lily, Lily Blue sum's up this family and relationship perfectly!
'Blue was perfectly aware that it was possible to have a friendship that wasn't all-encompassing, that wasn't blinding, deafening, maddening, quickening. It was just that now that she'd had this kind, she didn't want the other.' – Maggie Stiefvater
All The Bright Places by Jennifer Niven
All the Bright Places follows Violet and Theodore, two teens trying to deal with things that were out of their control. Violet lost her sister in a car accident, and in turn stopped living, and Theodore suffered from mental illness but when he was awake he was bright, adventurous and a perfect fit to make Violet feel alive. This story is summed up perfectly on the front cover, 'the story of a girl who learns to live from a boy who wants to die'.
All the Bright Places is a story that needed to be told, and delved into many topics that are normally avoided, such as mental illness. The best thing about this story was that it made me want to learn more about mental illness, and Jennifer wrote the story in such a way that brought you into the mind of a young boy struggling with depression.
These issues definitely need to be covered in literature and I am glad I read All The Bright Places because it made me want to learn more about metal illness and the struggles people go through on a daily basis.
If you would like more of my spoilery thoughts on this one, you can read my review of
All The Bright Places
.
Eragon by Christopher Paolini
One of the first book I picked up in my younger years was Eragon, after watching the movie that didn't do the book any justice at all. I absolutely loved the book, but I found back when I read it that it was very under-hyped. Even to this day I still enjoyed this series, and ended up finishing the series in 2011 when the final book was released.
This series is full of magic, dragons and was a thrilling ride from start to finish!
The Half Bad Trilogy
Nathan Bryn is my choice for character who endures despite rocky obstacles! He has a hard life, being a sixteen year old half white/half black witch, in this world he is wanted by nobody. He is kept in a cage, he is mutilated, he loses everyone, but he struggles on through enduring the life he has been dealt. I love this series, and am currently half way through Half Lost. I definitely recommend this series to everyone, the writing style is different to read at the start, it's a stream of Nathan's consciousness, but once you are used to it, it's very entertaining.
With Malice by Eileen Cook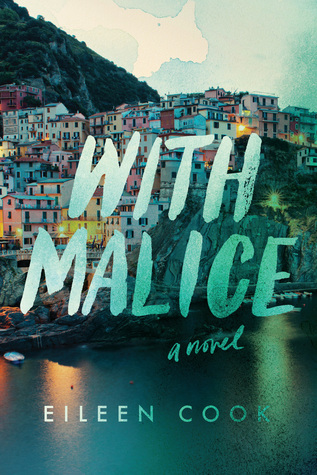 I am not much into mysterys, I think ultimately the suspense kills me! However, I have heard a lot about With Malice on BookTube and I couldn't help but be intrigued in this story. I haven't read this one yet, but at the moment it's a mystery that I can't help but want to read!
With Malice is about a two friends who travel on a school trip to Italy, until a fatal car accident leads to Jill waking up in a hospital room with six weeks worth of memory missing, and her best friend Simone dead. As Jill tries to piece together the six weeks of her memory, she is at the center of a an investigation to whether Simone's death was an accident or murder.
Maybe this is the book that will make me love mysteries?
City of Bones by Cassandra Clare
Jace freaking Wayland! I love his vain, confident and funny nature in City of Bones! He's by far my favourite character and I enjoy reading his witty comebacks! His vanity goes away slightly in the later books of this series but City of Bones by far has the best vain comments.
"Unfortunately, Lady of the Haven, my one true love remains myself." – Jace Wayland written by Cassandra Clare 
You Know Me Well by Nina LaCour and David Levithan
You Know Me Well was one of the first books this year that really had me in tears. It is only 248 pages long, however it packs so much emotion into it! This story is captivating, unique and worthy of the five star rating I gave it! The story follows Kate and Mark who become best friends after finding each other at the start of Pride Week in San Francisco. Each with their own journey revolving around love, it was hard to put this book down.
Illuminae by Amie Kaufman & Jay Kristoff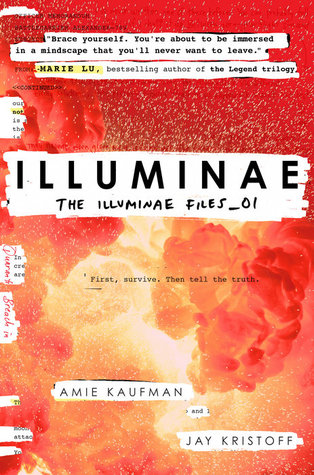 This was such an easy choice for me, as soon as I started reading Illuminae I couldn't put it down. I managed to read this one in four hours and I immediately gave it a 5 star rating. It was action packed, enjoyable, and the writing style was just absolutely amazing. If you haven't read Illuminae, I definitely recommend it. It is told through IM's, video surveillance, memo's and other forms, and it's like nothing I have ever read before.
Catching Fire by Suzanne Collins
I can't go through a book tag without mentioning my favourite series… Yes I do have a problem.
When beach/lake/ocean was mentioned I immediately thought of the arena in Catching Fire! This was my favourite book of The Hunger Games trilogy, I loved the setting, the action-packed moments along with the slow moments where Peeta and Katniss had time to process and move forward from the things that transpired in The Hunger Games. If you love dystopian books, and haven't read The Hunger Games trilogy, you should definitely jump right into this one!
The Lunar Chronicles by Marissa Meyer
The Lunar Chronicles have been on my TBR for the longest time, however I haven't managed to find these yet. Yes, I can find the paperbacks, but with these beautiful covers I feel like I need them in hardcover! I have been searching everywhere, but I want to find them at a reasonable price too, lucky for me Booktopia have a discount in October for the box set! I will wait for October and then hopefully snatch these ones up!
Ever The Hunted by Erin Summerill
Ever The Hunted made it to number 10 on my Highly Anticipated Releases for the end of 2016! I found out about this one on
Goodreads
, because the reviews so far have been glowing from the A.R.C releases! The synopsis is intriguing and I am expecting some amazing things from Erin's debut novel!
The story follows Britta Flannery, a seventeen year-old that feels safe in the Ever Wood with her dagger and bow. Along with her Father she spends her days bounty hunting with her father – until he is murdered. With no rights to any inheritance, she returns to the Ever Wood and her story progresses from there, where she had to find her Fathers killer, clear her friends name, and survive.
I have an answer to this that unfortunately I am not going to share the name or a synopsis. It's a personal opinion about a book that was released that calls Australian's racist etc. I don't agree, but I don't want to discourage others from reading it. It's just not something that I have interest in reading.
Tags
I have tagged some people below, feel free to join in if you wish!