Hey Book Lovers!
Welcome back to my blog and today I am going to be completing a tag for you guys that I saw on BookTube recently!
This tag was originally created by Kayla @ Spiral Bookmark on YouTube, however I saw it on Caz @ Little Book Owl's channel on Youtube, so if you haven't seen it yet, definitely go check her channel and her video out!
I want to start with saying, I absolutely love Goodreads, I use it every day and as soon as I put a book down I update my status! I like it to log my thoughts, so when I go to write my review I know how I felt about things at certain times!
So, that being said, here is The Goodreads Book Tag!
1- What was the last book you marked as read?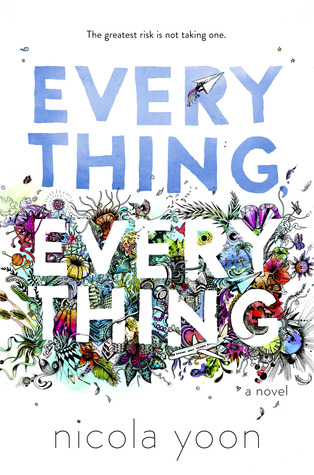 The last book I read was Everything, Everything by Nicola Yoon! The story followed out main protagonist Maddy who has a rare famous disease that basically makes her allergic to the world. She has not left her house in 17 years or she may die, and she hasn't experienced life, or love. That is until a family move in next door and into her life enters Olly.
I ended up giving Everything, Everything 4/5 stars, it was a beautiful easy read, with love, laughter and unexpected twists.
2 – What are you currently reading?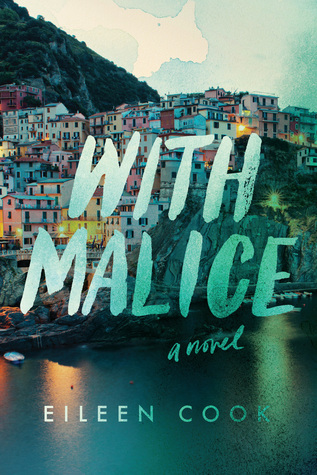 The first book marked currently reading is With Malice by Eileen Cook! Which follows eighteen year old Jill, who was on an oversea's trip with her best friend, until she wakes up in a hospital missing 6 weeks worth of memories, and her best friend dead. With Malice, follows Jill trying to draw back in her memories, while the media is portraying her as a murdering her best friend…
I am not sure how I feel about this book just yet, the writing style is good but I find the main character annoying currently and I am only 68 pages in, so I have hope that this one picks up and I start enjoying it.
The last book I have marked as currently reading is Half Lost by Sally Green. Now although this is marked currently reading, I have not picked up this book since 10th of August… I am slightly ashamed at myself because I absolutely love this trilogy.
This story follows Nathan Bryn who lives in a world full of white witches, who are said to be 'good witches', and black witches, who are said to be 'evil witches'. However, in this world Nathan is a both. I can't say much else because of spoilers, but I definitely recommend reading the Half Bad Trilogy by Sally Green.
3 – What was the last book you marked 'To Be Read'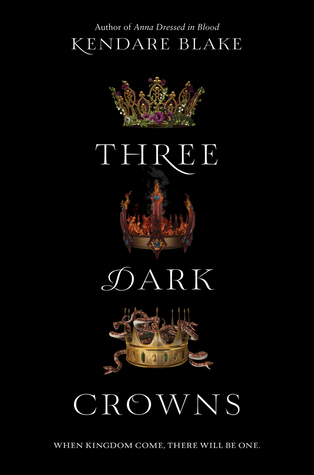 The last book I marked as 'to read' was Three Dark Crowns by Kendare Blake! This book is a new release, and I have heard some good things so far. I was lucky enough to received this one in a book subscription box, so I am super excited to get started!
Three Dark Crowns is about three triplets that are born into the royal family, and every generation there is a set of triplets that have to fight to the death to claim the crown. These three girls have three different gives, there is a poisoner, a naturalist and a elemental! Who will rise and kill her sisters to win the crown? Who know's, but I am excited to find out!
4 – What book do you plan to read next?
The next book I plan to read is My Lady Jane by Cynthia Hand, Brodi Ashton and Jodi Meadows. I am planning to read My Lady Jane because I have heard it's a wonderful story that has so much humor in it, and I love a good laugh in books so this one went straight to the top of my TBR pile!
My Lady Jane is a retelling of the story of Lady Jane Grey who was Queen for nine days until she was convicted of high treason and killed for conspiracy. The three writers of this story have given Lady Jane Grey a different ending, so I can't wait to see what they have done here!
5 – Do you use the star rating system?
I do use the star rating system, however I would like to be able to give half stars on Goodreads! I give a lot of half stars, so I would like to be able to give these ratings on Goodreads.
6 – Are you doing a 2016 Reading challenge?
Yes I am! I set a small reading challenge this year because this is the first year I have really committed myself to reading heavily! I have a challenge of 20 books for 2016, and currently I have read 17 books! That puts me 3 books ahead of my challenge, but mind you I only started the goodreads challenge in June, so technically I have smashed this challenge!
Here's a question for you all, should I put a higher challenge on? If so, what number do you think I should try reach for?
7 – Do you have a wish list?
I don't have a wishlist on Goodreads, but I do have a wishlist on Booktopia. The wishlist is only for me, I just like to keep track of which books I need to buy/want to buy.
8 – What book do you plan to buy next?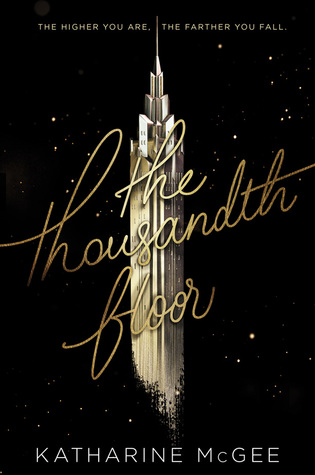 My  next planned buy is The Thousandth Floor by Katharine McGee! This was one of my highly anticipated releases for the end half of the year and I can't wait to get my hands on this one!
In the year 2118, we embark on a journey with a group of teenagers that live within the thousand floor building in New York City. Status declares where you live in the tower, and Avery lives on the thousandth floor. 25 years the building has been standing, and nobody has ever fell, this story unfolds after for the first time, someone falls… or was she pushed?
9 – What's your favorite quote?
'I love you,and I will love you until I die,and if there's a life after that,I'll love you then.' Jay Wayland by Cassandra Clare
10 – Who are your favorite authors?
Favourite authors…
Cassandra Clare, Maggie Stiefvater, J K Rowling and Jay Kristoff.
11 -Are you a part of any Goodreads group?
I sure am, I am a part of the below groups, because there are so many I obviously don't do every book of the month. I change between them depending on how I am feeling with my reading for the month.
12 – What could Goodreads do better?
Please Please Please give the option of half stars! I feel like I don't give an accurate rating when I have to round up or down!
That is all I have today for the Goodreads Book Tag, and I so enjoyed doing this one! As this tag is quite old, I am not going to tag anyone! However, if you haven't done this one and would like to please feel free!
HAPPY READING
Bex