Hey Book Lovers!
Today I am bringing you my September Haul, Wrap Up and October TBR… What a wonderful month September was, and I am happy to say the books I read were 4 stars and up!
Yet again I splurged on books, and ended up being a bit naughty and buying from Barnes and Noble… And I know what you are thinking… But Bex aren't you Australian… The answer to that is yes, I made bad choices and paid an astronomical amount of shipping… I regret nothing!
Alright, Lets jump straight into it!
August Haul
My Lady Jane – Brodi Ashton, Cynthia Hand, and Jodi Meadows
Salt to the Sea – Ruta Sepetys
Wink Poppy Midnight – April Genevieve Tucholke
Rebel of the Sands (Hardcover) – Alwyn Hamilton
The Kiss of Deception, The Heart of Betrayal & The Beauty of Darkness – Mary E. Pearson
With Malice – Eileen Cook
To All the Boys I've Loved Before and P.S. I Still Love You – Jenny Han
A Thousand Pieces of You & Ten Thousand Skies Above You – Claudia Gray
Miss Mayhem & Lady Renegades- Rachel Hawkins
The Dark Days Club – Alison Goodman
The Fixer & The Long Game – Jennifer Lynn Barnes
Vengeance Road – Erin Bowman
Double Down – Gwenda Bond
Julia Vanishes – Catherine Egan
Unhooked – Lisa Maxwell
Ivory and Bone – Julie Eshbaugh
Snow Like Ashes & Ice Like Fire – Sara Raasch
A Torch Against the Night – Sabaa Tahir
The Raven King – Maggie Stiefvater
The Sidekicks- Will Kostakis
Uprooted – Naomi Novik
Something In Between – Melissa De La Cruz
The Darkest Part of the Forest – Holly Black
I also received one wonderful boxes this month The Owlcrate Box for September. I have this unboxing for you below!
The September OwlCrate Box – 'Darkness'
Volume 19 is my third Owlcrate box, I here we are again not being disappointed by the fantastic goodies I have received! Below is the list of goodies that came with my September Box!
Three Dark Crowns by Kendare Blake including a letter and signed bookplate from the author
Celaena's Cake Candle inspired by the Throne of Glass series by The Melting Library
Canvas Case inspired by Miss Peregrine's Home for Peculiar Children by Out of Print
A Fortune Telling Bath Fizzer by Da Bomb Fizzers
A Six of Crows Bookmark by Evie Bookish
Colouring Passport Promo for P. C. Cast's new book Moon Chosen
Remade, Episode 1, written by 6 wonderful authors, brought to us by Serial Box
Really excited to announce that the October OwlCrate Box theme is: Once Upon A Dream!
August Wrap Up
I read three books during the month of September, and I am not going to lie it was a bit of a hard reading month with most of my assignments for University being due in September. All in all, did read some amazing books and went a little outside my comfort range and read more contemporary books! The ratings I gave the three books I read are below! I also have full reviews linked below for these books on my blog if you want to check them out! Or you can also go to my goodreads page BexnBoox!
I also participated in the #DiverseAThon which I enjoyed thoroughly, and I think all the books I read this month definitely dealt with diverse topics!
All The Bright Places by Jennifer Niven 4/5 stars! All the Bright Places is a story that needed to be told, even if it hurt! Full Review Here!
Blue Lily, Lily Blue by Maggie Stiefvater 4.5/5 stars! Blue Lily, Lily Blue is a captivating story and three books into The Raven Cycle and you can't help but be in love with the characters! Full Review Here!
Everything, Everything by Nicola Yoon 4/5 stars! Everything, Everything was an beautiful easy read, with love, laughter and unexpected twists! Full Review Here!
October TBR
I have set myself some big goals this month, although to be honest I rarely stick to my TBR, last month I read one of the books I said I would! Even today as I am writing this blog post, I have already read a book this month and it is not on this TBR… I am sorry in advanced…
With Malice – Eileen Cook – With Malice is the first book I would like to finish this month, I am currently already 80 or so pages in, and I am not loving it just yet. Hopefully, with time I do… but we will see. With Malice two best friends who travel overseas where a tragic accident happens which leaves Jill in the hospital and Simone killed. Jill wakes up in the hospital, without any knowledge of the last six weeks and has to piece together her trip of a lifetime, even when she is pitched as a murder in the media! What really happened? I have no idea but we shall see!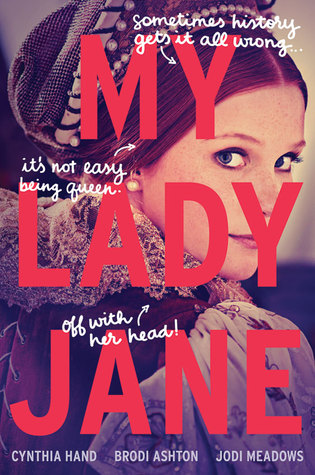 My Lady Jane – Cynthia Hand, Brodi Ashton & Jodi Meadows – I am so excited about this read, I have heard so many amazing things and I can't wait to jump right into this historical retelling of Lady Jane Grey! This book gives Lady Jane Grey a different ending from the one she received, which was basically her being Queen for nine days and then being beheaded… I can't wait to see what happens in this historical retelling!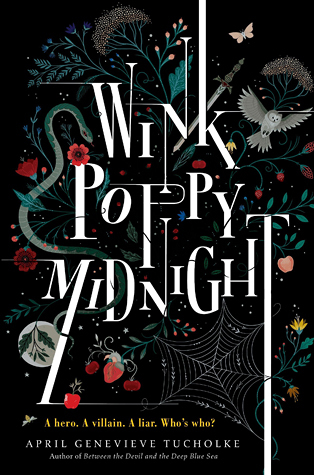 Wink Poppy Midnight – April Genevieve Tucholke  – This book has been in my TBR for ages, the synopsis intrigued me and I am excited to get stuck into this one! Wink is a mysterious neighbor, Poppy is a blonde bully, and Midnight is a sweet boy caught between two girls. Every story needs a hero, a villain and a secret, something terrible happened and one of them know the truth…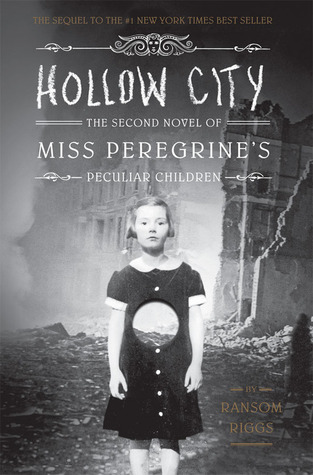 Hollow City – Ransom Riggs – Miss Peregrine's Home for Peculiar Children was a surprisingly amazing read for me, so it was obvious that Hollow City would have to be on my TBR! Hollow City continues on from the conclusion of the first book, so obviously I don't want to go into detail because of spoilers. Halloween seems like the prefect time to read this book!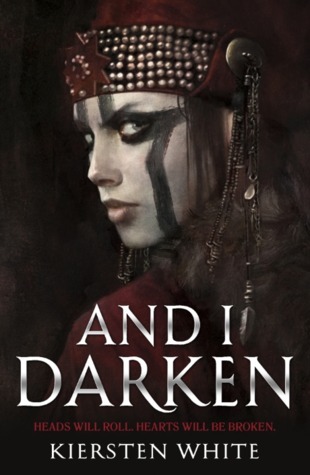 And I Darken – Kiersten White – And I Darken is a historical retelling of Vlad the Impaler, but gender swapped! We follow the journey of Lada who is brutal, and her brother Radu who has a gentle heart. Lada is a warrior who is held captive by the sultan, and she will stop at nothing to keep herself and her brother safe.
I received And I Darken in my YA Chronicles Box Subscription and they haven't disappointed in their book choices, so I know this one will be a interesting dark read!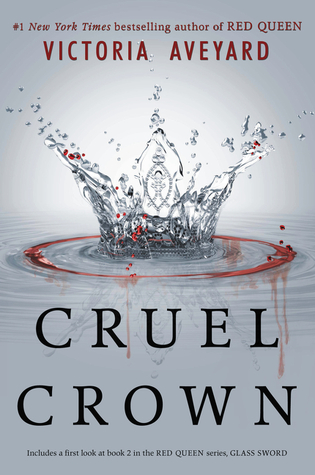 Cruel Crown – Victoria Aveyard – Cruel Crown are two short stories written from the perspective of two women on either side of the Red and Silver divide.  This is a follow on  from Red Queen, based around Queen Coriane (Cal's Mother) and Diana Farley who is beginning the rebellion against the Silver elite. I am excited to read these two perspectives, and to see what Cal's Mother was like before she was killed.
If you would like to see my October TBR from my BookTube Channel, it is below for your viewing!
Once again, before I finish of this post, I have some of my favourite pictures for the month below! If you are interested in seeing more like this, feel free to add me on Instagram – bexnbooks or check out the bookish photographs in the top bar! 
Feedback would be appreciated! If you are willing to give me some feedback, I would love to know if you would prefer smaller posts with my book hauls, wrap up and TBR's separately, or do you prefer one post with all three? Let me know your opinion in the comments.
Well that is it for my September Book Haul, Wrap Up and October's almost un-achievable TBR.
HAPPY READING
Bex