Hello Book Lovers!
Today I thought I would bring you another book tag! I chose to do this one because I am a HUGE Marvel nerd, so any book tag that inspires my inner nerd I am going to absolutely love!
Quick Disclaimer: The featured image here is not mine, I do not own it, and I do not claim to own it. It belongs to MARVEL. 
I saw this one on one of my favourite BookTube channels: 
Bedtime Bookclub
 . Bedtime Bookclub is run by three amazing Aussies, who are passionate about books and they are just so fantastic and entertaining to watch. Feel free to go check out their channel, and show some them love and support!
I also will be doing this tag on my
BookTube
channel in the next coming weeks!
This Tag was created by 
Super Space Chick
 so definitely go check out her channel and her original video!
So without further delay, bring on the questions!
Question 1 –  Iron Man / Tony Stark – A book that made you laugh out loud.
City of Bones was one of the first books to every make me laugh out loud, and it was mostly because of the witty, vain and sarcastic comments that Jace makes throughout the book.
Please see some examples below and if you don't think Jace Wayland is the best thnig ever… see below:
"Have you fallen in love with the wrong person yet?'Jace said, "Unfortunately, Lady of the Haven, my one true love remains myself."
"Not necessarily. I turn myself down occasionally, just to keep it interesting."
"If you wanted me to rip my clothes off, you should have just asked."
"Just kissing? How quickly you dismiss our love."
Question 2 – Captain America / Steve Rogers – A book that sends a positive message.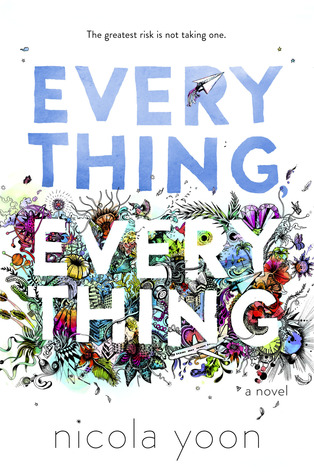 My vote for book that sends a positive message is Everything, Everything by Nicola Yoon. Not only is this book a YA contemporary romance, it leaves you feeling so happy that you delved into it! It's cute, a easy read and overall it's just an enjoyable book! The positive message drawn from this one was.. 'Love is worth everything. Everything'
Question 3 – Black Widow / Natasha Romanov – A book with a kick butt female protagonist.
There are so many books with a kick butt female protagonist, and today, I am going with Hanna Donnelly from Gemina by Amie Kaufman and Jay Kristoff!
I finished this book a few hours ago and I haven't completed a full review yet… but this girl is a strong, kick ass character who never stayed down. She went through hell, and she came out fighting like a ninja warrior princess and I freaking love her!
Question 4 – Hawkeye / Clint Barton – An underrated book you wish more people would pay attention to.
Under-rated books…Straight away I thought of the Half Bad Trilogy by Sally Green. I haven't heard too much about this trilogy, however when I first read Half Bad, I was absolutely hooked! It 100% deserves more attention, although the writing style is different than the usual, the story just keeps getting better and better.
Question 5 – Hulk / Bruce Banner – A book that made you incredibly angry.
With Malice by Eileen Cook is a book that made me incredibly angry. Honestly, I didn't enjoy reading this book, and I will touch more on this in my October wrap up but I ended up having to DNF the one. As much as I loved the synopsis and the premise of the story, I couldn't get into it. It was high-school drama built into a murder investigation, with a main character that I unfortunately didn't like… The reason this one made me incredibly angry is because I don't DNF books, but pushing through and trying to finish it just made me hate it more…
Question 6 – Thor – A book with a character who's strength you admired
Katniss Freaking Everdeen! That's who's strength I admire.
This epic character was thrown into The Hunger Games arena twice and lost a hell of a lot of friends and family and she still came out fighting! She is a strong character, determined, and full of fight, I absolutely love her strength!
Question 7 – BONUS ROUND: Loki – A book with a twist or surprise that tricked you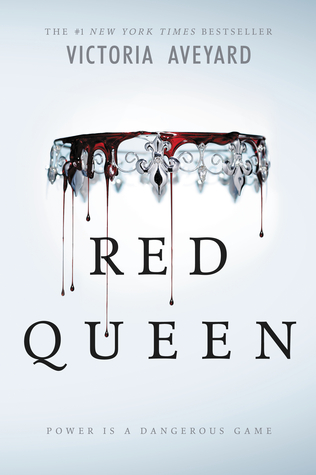 The lovely Red Queen by Victoria Aveyard had me doubting me own instincts in this one.
The twist occurred in the last 80 or so pages in the book, but the deception was running for so long that you were just completely shocked when it turned out to be the twist that you originally predicted but gave up on. A big kudos to Victoria for playing with my mind in this one!
That is all for the Avengers Book Tag! I hope you enjoyed my answers, it was definitely a fun tag to do! If you would like to do this one feel free, but it has been around for a while so I won't tag anyone!
Happy Reading
Bex