Hey Book Lovers!
I am back again and super excited to be bringing you another bout of Cover Wars! Now I know we should never judge a book by it's cover… but today, I am going to break that rule yet again and judge only on those magnificent covers!
The premise of this post is due to something that happens to me a lot! I have multiple covers of the same book, because basically I couldn't live without a cover that another country had released! It happened to me with Words in Deep Blue and Three Dark Crowns… and let's be honest, this is where my cover war addiction started!
Basically, I am going to do a little comparing of the new release books that are coming out shortly and their respective covers from different countries. Let me know in the comments which of the covers you prefer, and your thoughts!
Quick disclaimer, the below is only my opinion, and if you like a different cover than I do that is completely fine, I love differing opinions, so definitely share them!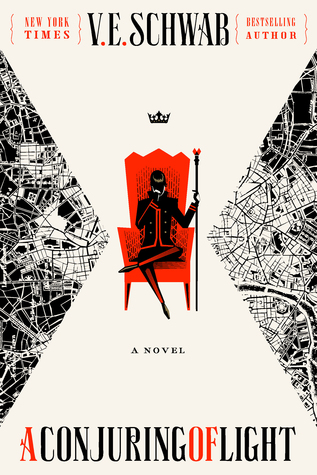 US vs UK/AUS
First off, let me start by saying I love how Victoria uses the Black, White/Cream and Red colour scheme, so freaking beautiful and let's be honest, it will be hard to pick between these two beauties!
On the left, we have the US Cover, following on nicely from the first two books in this series, I would have to say this is by far my favourite out of the three. The artwork is beautiful and I love the centre art. I like the way the maps were used on the side and bring our attention to the middle. Love it.
On the right, we have the UK and Australian cover, and originally I thought this one would be my choice, mainly because I didn't like the first two US covers… However, I really think the US cover of A Conjuring of Light blew the UK cover out of the water on this one. I like that the UK covers flow on so nicely, and the bold use of those colour again is great, and as a trilogy they are going to look amazing together.
My Winner: US Cover
US vs UK/AUS
On the left, the US cover, and this cover has me confused I am not going to lie. I don't know why they brought out a US cover that doesn't match the first book… I love that we have a close up of Amani looking badass, that's awesome, but I can't even begin to comprehend why they changed the cover… Maybe they are bringing out both books in the US? I have no idea, but I don't love that they changed it up…
On the right, that magnificent beast is the UK/Aus cover, and this is the cover I have been waiting for! Firstly, it matches Rebel of the Sands perfectly. Secondly, can everyone see little Amani jumping over buildings, I told you she was a badass! Thirdly, colour palette is perfection, and it gives off the same vibe that Rebel of the Sands did. Lastly, 'Beware the enemy within . . .' YASSS!
My Winner: UK/AUS Cover
US vs UK/AUS
On the left, the US cover, which I saw first and loved. I like that Marissa Meyer's books have such bold covers, and this is no exception. The typography on this cover is beautiful, and I love the feature of the crown on top of the T, and the diamond in the middle of the A. It's great that it is bringing it back to basics of the tale of Alice in Wonderland.
On the right, the UK/AUS cover and I am not going to lie to you, I absolutely love everything about this cover. The typography is beautiful, and I love the addition of the upside down heart instead of the A. I like the quote 'Before she was the QUEEN OF HEARTS she was just a girl who wanted to fall in love'.
I love the artwork of the Queen of Hearts, and the detail that her face and hair make the shape of a heart. Then there is beautiful hearts everywhere and I just love it! I am currently reading Heartless, and falling in love with the characters, so this is such a fun representation and I cannot fault it, and unfortunately for the US cover, I like this so much more!
My Winner: UK/AUS Cover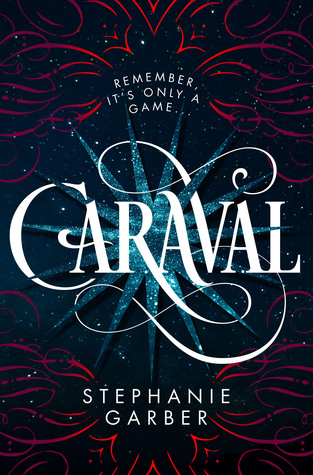 US vs UK/AUS
On the left, the US cover, and I honestly feel the magic within this! It feels like a carnival, and it fee's magical and mysterious, and I love the colours and typography. I have already read and reviewed Caraval, and I can honestly say, this one feels more suited. I just have nothing bad to say, it's just a stunning cover!
On the right, the UK/AUS cover and I think this one is going to look amazing in real life when it is printed, but unfortunately at the moment I am slightly underwhelmed. It just doesn't have the same WOW factor that the US cover has…
My Winner: US Cover
That is all I have for you today for the second installment of BexnBookx Cover Wars! Ultimately the winner was…OK it was a TIE! Who would have thought! I was going to try pick another cover, but the only other cover difference I found that is recent I didn't like either of them! Awkward!
Let me know in the comments below which covers you preferred, and your comments on them! I would love to hear them!
Also, if there are any other recent covers you liked more than another edition, let me know I would love to discuss with you!
Thanks for reading, and I will talk to you soon!
HAPPY READING
Bex