Hey Book Lovers,
I am so excited to be announcing I will be joining the #HPWeekendAThon created and hosted by two amazing BookTubers.
The HPWeekendAThon was created by Chelsea @ chelseadolling reads and April @ Aprilius Maximus and is running from Friday December 2nd through to Monday December 5th. All of the challenges are Harry Potter themed to coincide with Harry Xmas To You which is a Monthly read and watch a long.
The Challenges & My TBR:
Challenge 1 – Harry: Read a book that booktube has been deemed THE CHOSEN ONE! AKA read a hyped book.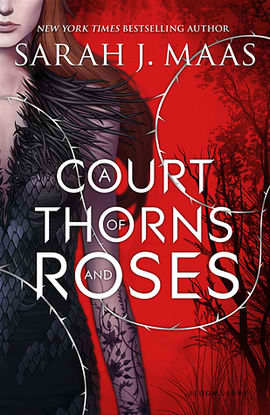 I have chosen A Court of Thorns and Roses for a book that BookTube has deemed The Chosen One! The hype surrounding Sarah J. Maas is incredible already, and add in a new series and the type gets so HUGE that I couldn't pass up a chance to read ACOTAR.
Plus… this synopsis!: She thinks nothing of slaughering a wolf to capture its prey. But, like all mortals, she fears what lingers mercilessly beyond the forest/ And she will learn that taking the life of a magical creatures comes at a high price. . . 
Challenge 2 – Hermione: Read a book that has badass female characters.
When I think of badass female characters, I think of some of my favourite female DC and Marvel characters! Today, I have chosen HARLEY QUINN and this one will be my first read of a DC comic! Hands up if your excited, because I certainly am!
Challenge 3 – Ron: Read an orange or red book.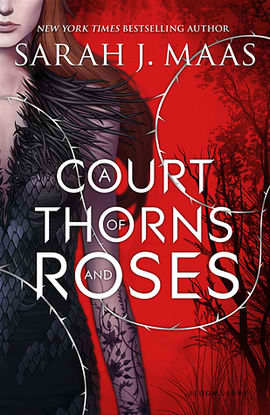 I am going to choose A Court of Thorns and Roses for a red or orange book, simply because as this is only a weekend readathon, I couldn't possibly finish another book in this short amount of time! But I am so excited for my first experience reading a Sarah J. Maas book!
Challenge 4 – Dumbledore: Read a book that features LGBT+ characters.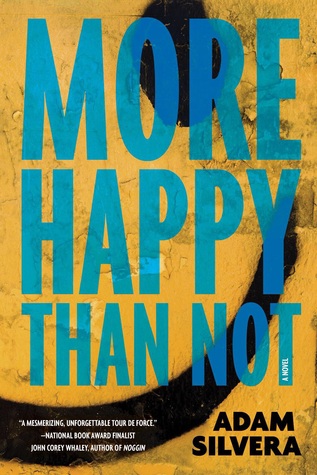 I have been waiting for the longest time to read More Happy Than Not by Adam Silvera, then I saw him get slammed on twitter recently and people returning his books so I splurged and purchased More Happy Than Not in HARDCOVER. Because that is just the way I roll.
This is the perfect opportunity to add in more diversity to my reading, I have been loving some of the diverse reads so far, so More Happy Than Not that has LGBT aspects, I could not pass it up!
Challenge 5 – Hagrid: A comfort read! AKA read a book by a favorite author.
Tales of Beedle the Bard by J.K. Rowling is my choice for a comfort read. We are first introduced to The Tales of Beedle the Bard in Harry Potter and the Deathly Hallows, and since I saw this in the shop the other day I had to grab it and add it to my Harry Potter shelf!
This is the HPWeekendAThon and J.K Rowling is of course one of my comfort authors, so I will be picking up this small book for the final challenge in this WeekendAThon!
It is safe to say I am super excited to join in on the #HPWeekendAThon. I hope you liked my TBR, let me know in the comments if you will be joining in or feel free to check out my BookTube TBR video below if you are interested! Also, if you have any thoughts on the books I have picked let me know!
Happy Reading
Bex