Hey Book Lovers,
I am so excited to be announcing I will be joining the #DAReadAThon created and hosted by the amazing Aentee @ Read At Midnight. Go check out her sign up where she explains the ReadAThon a hell of a lot better than I ever could.
The #DAReadAThon is a Harry Potter themed ReadAThon, focusing on diverse books, including #ownvoices books! The ReadAThon will run from Sunday 1st January to Sunday 15th January, midnight to midnight in your time zone.
The #DAReadAThon challenges are inspired by the spells Dumbledore's Army practiced and used during their secret meetings in the Room of Requirements.
Challenges & TBR:
Beautiful Broken Things by Sara Barnard 
Although I do not suffer from mental illness, it has had an effect on my life through friends and family. It's so important to talk about mental health, and I cannot wait to pick up a book that dives into the topic. Although I am not sure if this book fits the topic, if you have a recommendation for a book that deals with mental health, please let me know. 
Synopsis: I was brave. She was reckless. We were trouble.
Best friends Caddy and Rosie are inseparable. Their differences have brought them closer, but as she turns sixteen Caddy begins to wish she could be a bit more like Rosie – confident, funny and interesting. Then Suzanne comes into their lives: beautiful, damaged, exciting and mysterious, and things get a whole lot more complicated. As Suzanne's past is revealed and her present begins to unravel, Caddy begins to see how much fun a little trouble can be. But the course of both friendship and recovery is rougher than either girl realises, and Caddy is about to learn that downward spirals have a momentum of their own.
Every Heart a Doorway by Seanan McGuire
A marginalised group I rarely reach for is books delving into transgender. Honestly, I have never picked up a book featuring this group. I think it's time to change that don't you! Not only does Every Heart A Doorway have a multicultural transgender side charachter, we also have an asexual character which is going to be an interesting read!
Synopsis: Eleanor West's Home for Wayward Children: No Solicitations. No Visitors. No Guests
Children have always disappeared under the right conditions; slipping through the shadows under a bed or at the back of a wardrobe, tumbling down rabbit holes and into old wells, and emerging somewhere… else. But magical lands have little need for used-up miracle children.
Nancy tumbled once, but now she's back. The things she's experienced… they change a person. The children under Miss West's care understand all too well. And each of them is seeking a way back to their own fantasy world. But Nancy's arrival marks a change at the Home. There's a darkness just around each corner, and when tragedy strikes, it's up to Nancy and her new-found schoolmates to get to the heart of the matter.
No matter the cost.
To All The Boys I've Loved Before by Jenny Han
#OwnVoices are books featuring a marginalized perspective authored by a person who shares that same marginalized characteristic and for this I have chosen To All The Boys I've Loved Before.
Synopsis: Lara Jean keeps her love letters in a hatbox her mother gave her.
They aren't love letters that anyone else wrote for her, these are ones she's written. One for every boy she's ever loved—five in all. When she writes, she can pour out her heart and soul and say all the things she would never say in real life, because her letters are for her eyes only. Until the day her secret letters are mailed, and suddenly Lara Jean's love life goes from imaginary to out of control.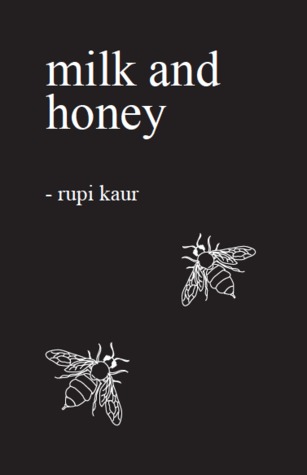 Milk and Honey by Rupi Kaur
I have heard so many amazing things about Milk and Honey, and the empowerment that it gives to women. I haven't read this one yet, but I have been waiting to, and I am hoping this one fits into the challenge. I don't normally read poetry, so this definitely jumps out of my comfort zone, but I definitely think it does it in a good way! What a way to start reading poetry than with a women empowerment book!
Synopsis: Milk and Honey is a collection of poetry and prose about survival. It is about the experience of violence, abuse, love, loss, and femininity. It is split into four chapters, and each chapter serves a different purpose, deals with a different pain, heals a different heartache. Milk and Honey takes readers through a journey of the most bitter moments in life and finds sweetness in them because there is sweetness everywhere if you are just willing to look.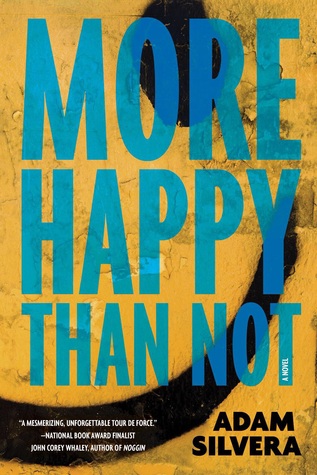 More Happy Than Not by Adam Silvera
More Happy Than Not by Adam Silvera was on my list for the #HPWeekendAThon in early December, however unfortunately I didn't get to this one! Therefore, it has been on my TBR for far too long. I'm excited to read Adam Silvera's work.
 Synopsis: In the months after his father's suicide, it's been tough for 16-year-old Aaron Soto to find happiness again–but he's still gunning for it. With the support of his girlfriend Genevieve and his overworked mom, he's slowly remembering what that might feel like. But grief and the smile-shaped scar on his wrist prevent him from forgetting completely.
When Genevieve leaves for a couple of weeks, Aaron spends all his time hanging out with this new guy, Thomas. Aaron's crew notices, and they're not exactly thrilled. But Aaron can't deny the happiness Thomas brings or how Thomas makes him feel safe from himself, despite the tensions their friendship is stirring with his girlfriend and friends. Since Aaron can't stay away from Thomas or turn off his newfound feelings for him, he considers turning to the Leteo Institute's revolutionary memory-alteration procedure to straighten himself out, even if it means forgetting who he truly is.
Why does happiness have to be so hard?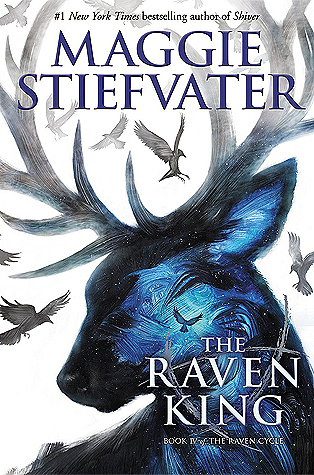 The Raven King by Maggie Stiefvater
That is significantly diverse about The Raven Cycle as a whole is the diverse characters that come together from multiple backgrounds on a quest. There is also two homosexual characters, and their relationship is fantastic to read about, so I cannot wait to finish off this series.
Synopsis: All her life, Blue has been warned that she will cause her true love's death. She doesn't believe in true love and never thought this would be a problem, but as her life becomes caught up in the strange and sinister world of the Raven Boys, she's not so sure anymore.
Homegoing by Yaa Gyasi
Homegoing was recommended when I joined in on the Diversathon earlier in the year. The four hosts  Christina Marie, Joce, Monica, and Whitney recommended everyone to read this book. I was lucky enough to receive a E-ARC via Netgalley from Penguin Books (UK), and I am excited to jump right into this one.
Synopsis: Effia and Esi are born into different villages in eighteenth-century Ghana. Effia is married off to an Englishman and lives in comfort in the palatial rooms of Cape Coast Castle. Unbeknownst to Effia, her sister, Esi, is imprisoned beneath her in the castle's dungeons, sold with thousands of others into the Gold Coast's booming slave trade, and shipped off to America, where her children and grandchildren will be raised in slavery.
One thread of Homegoing follows Effia's descendants through centuries of warfare in Ghana, as the Fante and Asante nations wrestle with the slave trade and British colonization. The other thread follows Esi and her children into America. From the plantations of the South to the Civil War and the Great Migration, from the coal mines of Pratt City, Alabama, to the jazz clubs and dope houses of twentieth-century Harlem, right up through the present day, Homegoing makes history visceral, and captures, with singular and stunning immediacy, how the memory of captivity came to be inscribed in the soul of a nation
House ID Card:
Point scoring will help your Hogwarts House win and become the Hogwarts House CHAMPION. So as a proud Hufflepuff, I am happy to do as much as I can to score enough points for my team! However, this is just before my university exams, so I don't know how well I will go, but I will do my best for my fellow Hufflepuff Badgers!
I hope you will join me in this diverse ReadAThon, and start our year celebrating diversity as it should be celebrated!
Let me know below if you have any diverse suggestions, or if you have read any of the books I had chosen. Also let me know below what is your Hogwarts House!
Happy Reading
Bex