Hey Book Lovers!
I am back again and super excited to be bringing you another session of Cover Wars and this one has some amazing covers to discuss! Again the premise of this post is that parent's always taught us, never judge a book by it's cover… but today, I am going to break that rule yet again and judge only on those magnificent covers!
Basically, I am going to do a little comparing of the new release books that are coming out or are already out and their respective covers from different countries. Let me know in the comments which of the covers you prefer, and your thoughts!
Quick disclaimer, the below is only my opinion, and if you like a different cover than I do that is completely fine, I love differing opinions, so definitely share them!  
US vs UK/AUS
First cover up for discussion is One Dark Throne which is book two in Kendare Blake's Three Dark Crowns series. Now it's funny starting off with this one because I don't actually like either of these covers a hell of a lot. The US cover looks very regal and definitely suits the book, however it doesn't jump out at me. The UK/AUS cover has wonderful typography and I enjoy how the background suits the first novel, however I don't like how the snake looks very fake and unauthentic. For this one, I am going to have to choose the UK/AUS cover, visually the US cover just doesn't appeal to me!
My Winner: UK/AUS Cover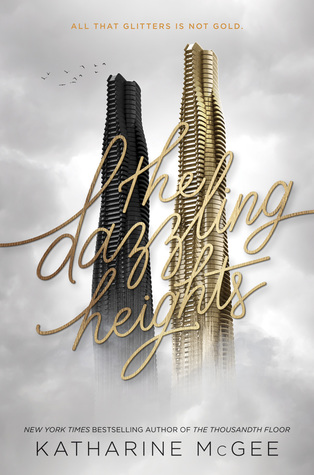 US vs UK/AUS
FOR THE LOVE OF RHYSAND I THINK YOU KNOW WHO WILL WIN THIS ONE! The US cover of The Dazzling Heights is so beautiful I just can't contain myself. Typography = awesome, Artwork = beautiful and suits the first book, Quote on the front = perfect and I am very interested straight away! The UK/AUS cover on the other hand like it's predecessor is a wonderful colour, however that's where my love of the cover stops. It's just so underwhelming when sitting next to the US cover.
My Winner: US Cover
US vs UK/AUS
Next we have, the highly anticipated Godsgrave by Jay Kristoff! This book is on my highly anticipated list and I love the detail Jay and his publishers put into his covers. The US cover matches Nevernight wonderfully, I like the details including the swords, the blood and the shadows. The person on the cover just looks really kick ass, and it just draws me in! On the other hand, the UK/AUS cover is wonderful, both covers are so different and I think people would really be either one or the other. Personally, I like the UK/AUS cover better, only because every place you look there is more details so the longer you look at it, the more you pick up. Plus it has a quote on the front which is always a win for me!
My Winner: UK/AUS Cover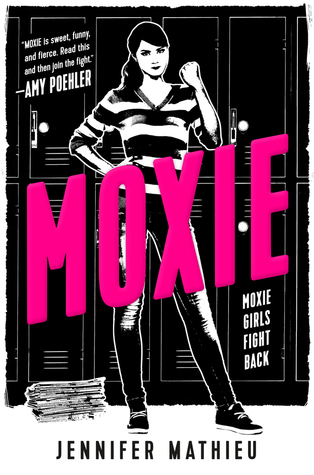 US vs UK/AUS
Next up on Cover Wars is Moxie by Jennifer Mathieu, which is raved about by Emma from Emmmabooks! I adore the vibrant nature of both of these covers, they look really empowering to women and I can't wait to read this one. The US cover is wonderful, I like that it's completely black and white with the vibrant pink title, also the art I love! The UK/AUS cover is the opposite way round, everything is pink except for a few black and white parts, and although there are a lot of similarities I don't particularly like the real hand in this picture, I much prefer the artwork on the US cover.
My Winner: US Cover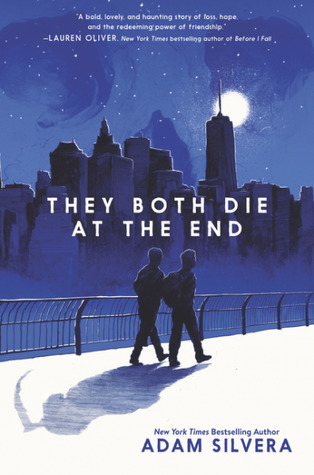 US vs UK/AUS
Lastly, we have another Adam Silvera novel which is They Both Die At The End! I find Adam Silvera covers are very different between countries with very limited similarities so they are always good to battle. In this case it is a no brainer for me. The artwork in the US cover is phenomenal, where the cover in the UK/AUS is more dull and honestly I don't like it. I like the point of the hourglass, however the US cover is more aesthetically pleasing.
My Winner: US Cover
That is all I have for you today for the third installment of BexnBookx Cover Wars! Ultimately the winner was the US covers!
Let me know in the comments below which covers you preferred, and your comments on them! I would love to hear them!
Also, if there are any other recent covers you liked more than another edition, let me know I would love to discuss with you!
Thanks for reading, and I will talk to you soon!
HAPPY READING
Bex