Hey Book Lovers!
What better way to start off the day than fangirling over some new release book covers! I am so excited about so many cover reveals this week, so I thought I would share with you some of my favourites!
Batman Nightwalker by Marie Lu
Release Date: January 2nd 2018
Synposis: Before he was Batman, he was Bruce Wayne. A reckless boy willing to break the rules for a girl who may be his worst enemy.
The Nightwalkers are terrorizing Gotham City, and Bruce Wayne is next on their list.
One by one, the city's elites are being executed as their mansions' security systems turn against them, trapping them like prey. Meanwhile, Bruce is turning eighteen and about to inherit his family's fortune, not to mention the keys to Wayne Enterprises and all the tech gadgetry his heart could ever desire. But after a run-in with the police, he's forced to do community service at Arkham Asylum, the infamous prison that holds the city's most brutal criminals.
Madeleine Wallace is a brilliant killer . . . and Bruce's only hope.
In Arkham, Bruce meets Madeleine, a brilliant girl with ties to the Nightwalkers. What is she hiding? And why will she speak only to Bruce? Madeleine is the mystery Bruce must unravel. But is he getting her to divulge her secrets, or is he feeding her the information she needs to bring Gotham City to its knees? Bruce will walk the dark line between trust and betrayal as the Nightwalkers circle closer
Comment: The reveal of Batman Nightwalker might be my favourite reveal so far! I am so excited for all of the DC Icons books, and I love the comic book feel they give off!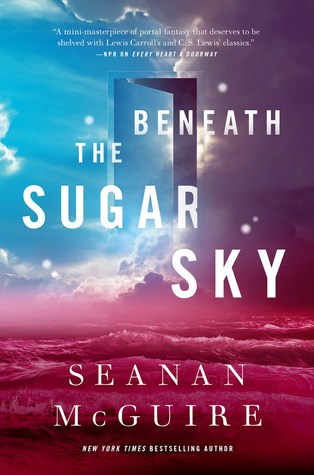 Beneath The Sugar Sky by Seanan McGuire
Release Date: January 9th 2018
Synopsis: Sumi died years before her prophesied daughter Rini could be born. Rini was born anyway, and now she's trying to bring her mother back from a world without magic.
Comment: This cover is colourful and I absolutely love it! Although there is not a very big synopsis for this book, I am still excited for that cover alone to join my collection!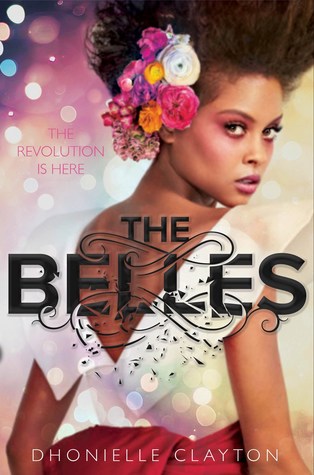 The Belles by Dhonielle Clayton
Release Date: February 20th 2018
Synopsis: Camellia Beauregard is a Belle. In the opulent world of Orléans, Belles are revered, for they control Beauty, and Beauty is a commodity coveted above all else. In Orléans, the people are born gray, they are born damned, and only with the help of a Belle and her talents can they transform and be made beautiful.
But it's not enough for Camellia to be just a Belle. She wants to be the favorite—the Belle chosen by the Queen of Orléans to live in the royal palace, to tend to the royal family and their court, to be recognized as the most talented Belle in the land. But once Camellia and her Belle sisters arrive at court, it becomes clear that being the favorite is not everything she always dreamed it would be. Behind the gilded palace walls live dark secrets, and Camellia soon learns that the very essence of her existence is a lie—that her powers are far greater, and could be more dangerous, than she ever imagined. And when the queen asks Camellia to risk her own life and help the ailing princess by using Belle powers in unintended ways, Camellia now faces an impossible decision. 
With the future of Orléans and its people at stake, Camellia must decide—save herself and her sisters and the way of the Belles—or resuscitate the princess, risk her own life, and change the ways of her world forever.
Comments: I saw this cover released at Book Expo America and HOLY GOODNESS I LIKE IT! I really like the feel of this book, even though normally I don't like real people on covers, but this is an exception! Really excited for this book.
When Light Left Us by Leah Thomas
Release Date: February 13th 2018
Synopsis: When the Vasquez siblings' father left, it seemed nothing could remedy the absence in their lives . . . until a shimmering figure named Luz appeared in the canyon behind their house.
Luz filled the void. He shot hoops with seventeen-year-old Hank's hands. He showed fourteen-year-old Ana cinematic beauty behind her eyelids. He spoke kindly to eight-year-old Milo. But then Luz left, too, and he took something from each of them. As a new school year begins, Ana, Hank, and Milo must carry on as if an alien presence never altered them. But how can they ever feel close to other people again when Luz changed everything about how they see the world and themselves? 
In an imaginative and heartfelt exploration of human—and non-human—nature, Leah Thomas champions the unyielding bonds between family and true friends.
Comments: This cover reminds me so much of Emery Lords release The Names They Gave Us but the premise sounds awesome and I can't wait to read it!
That is all I have for you today for the new release covers! I am so excited for all of these books, especially Batman!
Let me know in the comments below which covers you liked and what books your excited for!
Thanks for reading, and I will talk to you soon!
HAPPY READING
Bex