Hey Book Lovers!
It is Day 2 of the Biannual Bibliothon and today we are talking about Favourite Summer Reads!
If you do not know what the Biannual Bibliothon is, it is a week held twice a year that is run by some amazing BookTubers which offers reading challenges, video challenges, bookstagram challenges and of course BLOG CHALLENGES! If you want to know more about the Biannual Bibliothon, go check out their YouTube. I don't know if I will be joining every day of the blog challenges, but I definitely thought I would give it a crack! I also will be joining in on the video challenges, so definitely go check out my BookTube if you are interested in seeing those!
The summer for me means something very specific, the days are hot in Australia so I like to be lazing by the pool with a contemporary that is a quick read but also a lot of fun! Let's be honest though, I couldn't do this all summer in Australia or I wouldn't read any other genre!
Without further delay, let's dive into my recommendations for summer!
The Unexpected Everything by Morgan Matson – ★★★★★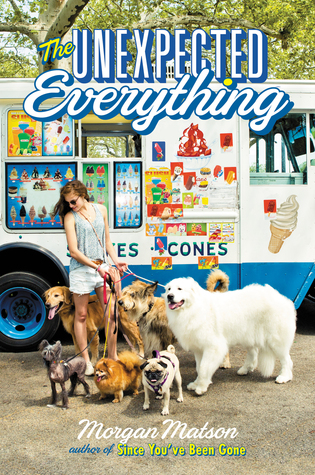 Andie had it all planned out. When you are a politician's daughter who's pretty much raised yourself, you learn everything can be planned or spun, or both. Especially your future. Important internship? Check. Amazing friends? Check. Guys? Check (as long as we're talking no more than three weeks).
But that was before the scandal. Before having to be in the same house with her dad. Before walking an insane number of dogs. That was before Clark and those few months that might change her whole life. Because here's the thing—if everything's planned out, you can never find the unexpected. And where's the fun in that?
From Twinkle, With Love by Sandhya Menon – ★★★★
Aspiring filmmaker and wallflower Twinkle Mehra has stories she wants to tell and universes she wants to explore, if only the world would listen. So when fellow film geek Sahil Roy approaches her to direct a movie for the upcoming Summer Festival, Twinkle is all over it. The chance to publicly showcase her voice as a director? Dream come true. The fact that it gets her closer to her longtime crush, Neil Roy—a.k.a. Sahil's twin brother? Dream come true x 2.
When mystery man "N" begins emailing her, Twinkle is sure it's Neil, finally ready to begin their happily-ever-after. The only slightly inconvenient problem is that, in the course of movie-making, she's fallen madly in love with the irresistibly adorkable Sahil.
Twinkle soon realizes that resistance is futile: The romance she's got is not the one she's scripted. But will it be enough?
Queens of Geek by Jen Wilde – ★★★★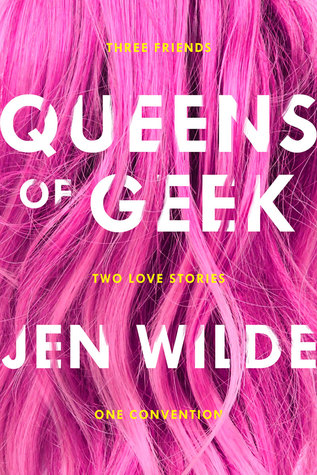 Charlie likes to stand out. She's a vlogger and actress promoting her first movie at SupaCon, and this is her chance to show fans she's over her public breakup with co-star Reese Ryan. When internet-famous cool-girl actress Alyssa Huntington arrives as a surprise guest, it seems Charlie's long-time crush on her isn't as one-sided as she thought.
Taylor likes to blend in. Her brain is wired differently, making her fear change. And there's one thing in her life she knows will never change: her friendship with her best guy friend Jamie—no matter how much she may secretly want it to. But when she hears about a fan contest for her favorite fandom, she starts to rethink her rules on playing it safe.
The Sun is Also A Star by Nicola Yoon – ★★★★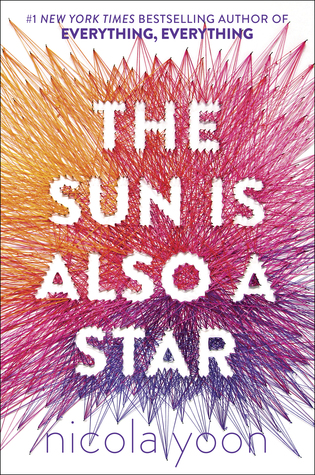 Natasha: I'm a girl who believes in science and facts. Not fate. Not destiny. Or dreams that will never come true. I'm definitely not the kind of girl who meets a cute boy on a crowded New York City street and falls in love with him. Not when my family is twelve hours away from being deported to Jamaica. Falling in love with him won't be my story.
Daniel: I've always been the good son, the good student, living up to my parents' high expectations. Never the poet. Or the dreamer. But when I see her, I forget about all that. Something about Natasha makes me think that fate has something much more extraordinary in store—for both of us.
The Universe: Every moment in our lives has brought us to this single moment. A million futures lie before us. Which one will come true?
These four are my favourite contemporaries, not only are they quick reads but they are light, fun and perfect for a summer read!
That is all!
Let me know in the comments what is your favourite books to read in summer! Do you reach for contemporaries or another genre!!!
Talk to you soon book lovers!
Happy Reading.
Bex